Most people get glasses when they realize they can't see and have their cavities filled when they can't chew without pain, but for some reason, seeking treatment for hearing loss is not deemed as essential.
Below are the top three reasons why individuals with hearing loss put off seeking treatment.
They Can Hear Fine
Hearing loss is a gradual condition, meaning many don't realize they are missing out on certain sounds for some time. When hearing loss first starts, you may experience sounds being distorted rather than missed them all together. Consonants will begin to sound similar and it will be difficult to distinguish some words from others.
When people can still hear well enough to get around, it is easy to put off seeking treatment. They are just not ready to admit they have a problem.
Some even report that while they know they aren't hearing as well as they used to, they assumed their hearing loss wasn't bad enough to warrant treatment.
Any degree of hearing loss is worth a visit to your audiologist. If it turns out that your hearing loss is so mild treatment is not yet recommended, establishing a baseline is still helpful. This allows your audiologist to compare the results of future hearing exams to your initial results, providing them with an accurate report of how your hearing has changed.
Hearing Loss Means Hearing Aids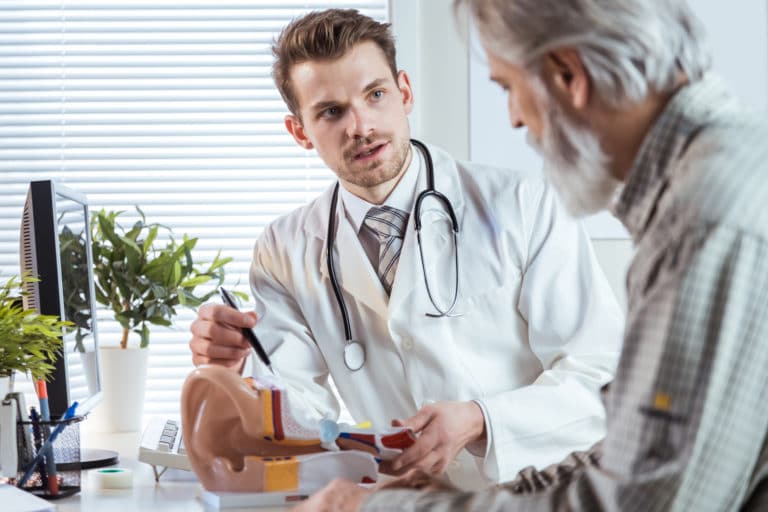 One of the most common reasons someone will put off seeking treatment is because they do not want hearing aids. The reasons for this range from fear of looking old to concern over the high price tag.
Regardless of the reason for not wanting a hearing aid, it is important to note that hearing aids are not the only treatment for hearing loss. Assistive listening devices, personal sound amplifier products and even communication tips alone can help you hear better in complex listening situations.
And you can rest assured if your hearing loss does require hearing aids, newer models are more discreet than their predecessors; some are even practically invisible. There are a number of financing options to help cover the cost.
Seeking Treatment Does Not Matter
Many who have lived with untreated hearing loss for some time see getting treatment as a waste. But untreated hearing loss affects more than just your ability to hear. It has been linked to an increase in cognitive decline, depression and anxiety.
Seeking treatment can improve your overall quality of life, beyond simply helping you hear better.
Now is the time to finally do something about your hearing loss. Contact the experts at San Francisco Audiology today to get started.
Learn More About Hearing Loss