More and more people are pushing back retirement, choosing to work into their golden years. With better health care translating to longer lifespans, that only makes sense – why sit around bored for 10-20 years when you could be bringing home a nice paycheck? But if you've got hearing loss in San Francisco or Walnut Creek, your job performance might suffer. We have a few tips to ensure your impairment doesn't get the better of you.
Overcoming the Challenges of Hearing Loss on the Job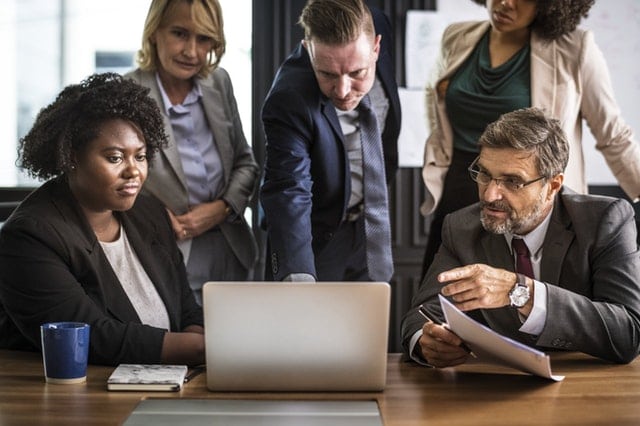 Roughly one in five Bay Area adults has hearing loss, and that number increases with age. If you are still in the workforce and dealing with a hearing impairment, you have your work cut out for you. Pun intended. Sure, the Americans With Disabilities Act was established to protect you from discrimination on the job, but if you have hearing loss your career may very well take a hit. The Annals of Otology, Rhinology and Laryngology published a hearing loss study in 2013 and found that employees with hearing loss earned nearly 25 percent less than their coworkers without a hearing disability. Even a mild hearing impairment can make you appear less competent than your peers and might convince your boss to choose another candidate for a promotion. Nothing about this is fair, but it's tough to enforce the law, especially since this type of discrimination is subtle and almost impossible to prove.
The results from a 2014 hearing loss survey of 1,500 full-time workers indicated that the biggest difficulties faced by hearing-impaired employees are:
Having to ask people to repeat themselves (61 percent)
Misunderstanding what has been said (42 percent)
Pretending to hear when they can't (40 percent)
You might be thinking, wait a minute – in this day and age, isn't online communication more popular than ever? That's a valid point, but it will never entirely replace good old-fashioned human interaction. There will always be in-person conversations with others in the office, not to mention important all-company meetings. Hearing loss will put you at a disadvantage in situations such as these – but there are steps you can take to level the playing field.
Tips for Overcoming Hearing Loss at Work
People with hearing loss in San Francisco already suffer from lower self-esteem and confidence, even if they don't work. Punching a timeclock every day can exacerbate those feelings. In order to overcome these issues and excel at your job, your Walnut Creek audiology clinic recommends doing the following:
Have your hearing checked by a Bay Area hearing professional. They will come up with a treatment solution that should make your work life less stressful.
Inform your coworkers that you have hearing loss. This might be embarrassing at first, but it should go a long way toward improving their interactions with you.
Record any important meetings and phone calls. This will allow you to review what was said and should ensure you didn't miss any important information.
Request copies of meeting minutes and follow-up emails so you can review any important details.
Talk to your audiologist for more tips on dealing with hearing loss while on the job.