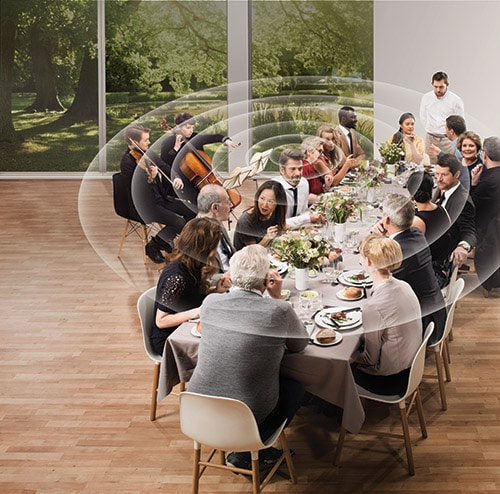 We would like to invite you and a friend or family member to our Oticon Opn™ Event, April 23-27, where we will be demonstrating the first hearing device proven to make hearing easier on the brain. During this special week-long event, our audiologists will be offering the following services free of charge:
FREE consultation.
FREE listening demonstration of Oticon Opn™ hearing device.
45-DAY RISK-FREE TRIAL so you can experience Oticon Opn™ at work, at home and at play.
Experience all-around better hearing at our five-day special event. Call (415) 362-2901 today to schedule your appointment.
Appointments are limited. If you're unable to attend our special event, please call to schedule a time at your convenience.