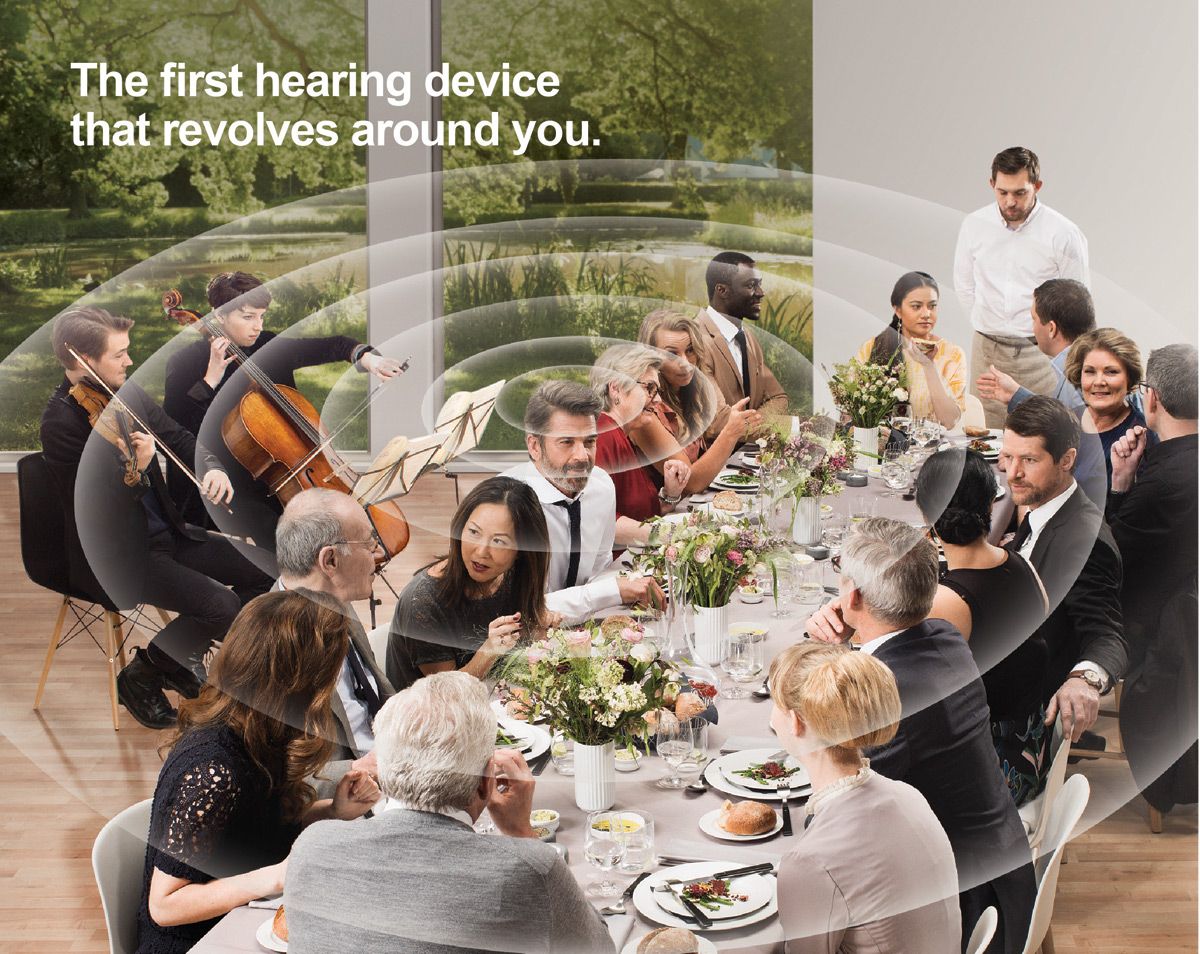 San Francisco, CA- May 31, 2016 – San Francisco Audiology recently joined more than 1,300 leading hearing care professionals at a professional conference in Orlando that introduced Oticon Opn™, a revolutionary new hearing aid with BrainHearing™ technology. With new Opn, people with hearing loss not only hear better with less effort and remember more of what is said. Opn expertly manages multiple speech and noise sources so people don't have to work as hard to understand speech, even in challenging listening situations like restaurants or social gatherings.
"Oticon Opn, the first hearing aid proven to make it easier on the brain," said Dr. Stong. "Preliminary testing shows that Opn increases speech understanding, the parameter most important to hearing aid wearers, by 30%.* People who wear Opn also experience 20% less listening effort when trying to understand speech. * And because they use up less energy trying to understand, they are able to remember 20% more of what was said."**
The small, discreet hearing aid is a powerhouse of innovative technology. Opn is powered by the high speed Velox™ platform – 50 times faster than previous technology – that scans, analyzes and reacts to sounds in the environments more than 100 times per second. Opn allows wearers to enjoy an open sound experience where surrounding sounds are available but not intrusive. They can easily follow the sounds they want to hear and quickly shift their attention when desired.
Opn offers easy wireless connectivity to a variety of smartphones and other iOS and Android devices. Audio is streamed directly to the hearing aids using Bluetooth technology developed especially for hearing aids that uses significantly less battery power when streaming. With the free, downloadable Oticon ON App™, wearers can control volume, program or device selection and other functions with just a tap of their smartphone.
Oticon Opn is the world's first hearing aid that connects directly to the internet via the If This Then That network (IFTTF.com). "Wearers can connect to a range of IFTTT-enabled devices used in everyday life such as door bells, thermostats and baby monitors," said Dr. Gallagher. "And people will be able to use their Opn hearing aids with a growing number of IFTTT-compatible products and services as they become available."
To make an appointment to have your hearing tested or to discuss whether the Oticon Opn is right for you, call San Francisco Audiology at 415-362-2901 or learn more here: sfaudiology.com.
*Compared to Alta2 Pro
**Individual benefit may vary depending on instrument prescription