You've likely heard of seeing-eye dogs, but what about hearing assistance dogs?
Service dogs are available for a variety of physical and psychological disorders. Any breed of dog can be trained to become a service dog; the most important characteristic of a service dog is that they are friendly and approachable – in other words, they need to be able to function well in public. Many service dogs come from shelters.
What Does a Hearing Assistance Dog Do?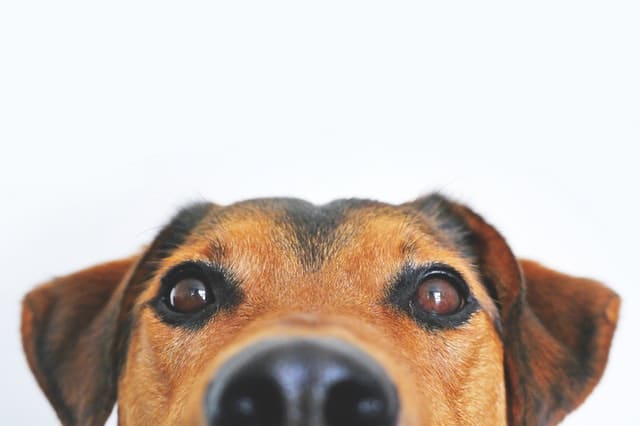 Hearing assistance dogs are trained to alert their handlers to household sounds such as alarm clocks, doorbells, kitchen timers, fire alarms and phone notifications. Most often, they alert through physical contact, then direct their handler to the sound source.
Service dogs are matched to their handler based on lifestyle and personal compatibility; more energetic dogs are matched with people with active lifestyles, while laid back dogs are matched with people who prefer to stay in.
"After we train them for 4-6 months, we try to match them up with an owner as best we can," explained Kelly Gonzalez, former Development Director for Dogs for Better Lives. "If there's someone on our waiting list who goes bowling, then we take the dog into the bowling alley. If we have a very active dog, we're not going to place them with someone who sits at home all the time. We want to make sure upfront we won't have to take the dog back."
Who Benefits from a Hearing Assistance Dog?
Not everyone who has hearing loss qualifies for a hearing assistance dog. Most dogs are assigned to people with severe to profound deafness.
Because hearing loss affects many facets of a person's life – from balance and cognition to social interactions and mental health – it's important to seek help for a hearing impairment.
"One of the biggest things a hearing dog can give someone is confidence and a sense of security that they don't have otherwise," Gonzalez said.
Learn More
If you're interested in finding out if you qualify for a hearing assistance dog, start by searching for a San Francisco-based service dog organization or talk to your audiologist. Expect to pay a refundable deposit and an application fee, and to undergo a brief training period with your new companion.
Keep in mind that a hearing assistance dog is not just a resource to help you with your hearing loss, but an important responsibility that requires years of commitment.
For more information, schedule an appointment with San Francisco Audiology today!