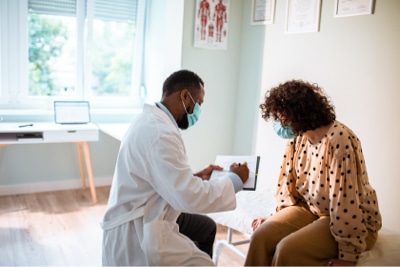 Buying hearing devices isn't like buying a flat-screen TV. Hearing devices are not just electronic devices, but rather a rehabilitative treatment, requiring long-term commitment to their use. Understanding this fact and that fit and follow-up are nuanced processes will go a long way toward increasing your satisfaction with your purchase.
Therefore, choosing a hearing care professional is just as important as choosing a hearing device—their skills at programming, fitting and follow-up counseling are keys to your successful adjustment to hearing devices.
Fitting: The programming of your new hearing devices should reflect the results of your audiogram and replicate your personal preferences to ensure your hearing is natural-sounding and optimal. Tests should be completed during the fitting phase to verify that speech understanding has improved. In other words, improvement in overall communication effectiveness should be the ultimate goal of the fitting process.
Follow-up & Ongoing Care: Follow-up care plays a crucial role in your level of satisfaction. Because hearing profiles change over time, developing an ongoing strategy to keep your hearing aids synchronized with your dynamic needs is somewhat of an art form. Your provider will recommend a maintenance schedule that will help you get the most out of your hearing devices. At these appointments, your provider will inspect and clean your devices, make any programming adjustments needed and may retest your hearing.
If it's been more than a year since your last routine hearing care checkup, we recommend scheduling an appointment with us today.