When you think of menopause, you likely think of symptoms like irregular periods, mood changes, weight gain and hot flashes that make you want to jump in Pine Lake even in February. But did you know that menopause can also cause hearing problems? We provide an overview of the connection between hearing loss and menopause below.
Hearing Loss & Menopause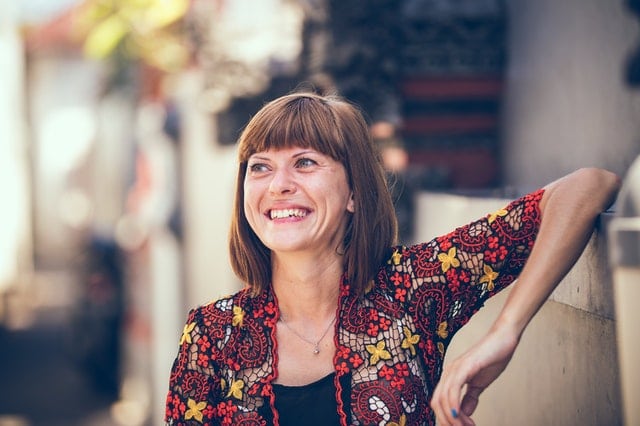 It is possible and not uncommon for people to experience hearing changes, like hearing loss and tinnitus, in the years leading up to and during menopause.
Estrogen plays an important role throughout the body, including your muscles, bones, heart, brain, reproductive system and auditory system. While researchers are unsure exactly how estrogen affects hearing, they do know there are estrogen receptors in the ear cells and auditory pathways that are affected by drops in this hormone.
During perimenopause, the years before your ovaries stop releasing eggs, they gradually produce less estrogen, with a more significant drop in the last year or two. Once your period ends, typically between ages 45 and 50, the ovaries produce very little estrogen.
One 2017 study by Dr. Sharon Curhan reports that low estrogen levels can impair hearing, likely through alterations in blood flow to the cochlea, in both animals and humans. Another study from 2002  found that post-menopausal women with less estradiol (a form of estrogen) were more likely to have hearing loss than those with more.
Hormone Therapy & Hearing Loss
Some women opt to take hormone therapy (HT) to ease menopause symptoms. There are a plethora of both risks and benefits, so it's important to talk over the decision with your doctor.
Studies on mice and preliminary studies on humans suggest that taking estrogen may have protective effects on hearing, but an analysis with a large data pool shows otherwise.
Dr. Cuhran, a physician and epidemiologist at Brigham and Women's Hospital in Boston, and her team analyzed data from more than 47,000 female nurses that spanned 22 years. They concluded that a course of HT for five to ten years increased a woman's risk of hearing loss by 15%. The risk increased the longer a woman was on HT.
If you're nearing or have just gone through menopause, it's important to monitor changes in your hearing. For more information or to schedule an appointment with an expert audiologist, call San Francisco Audiology today.