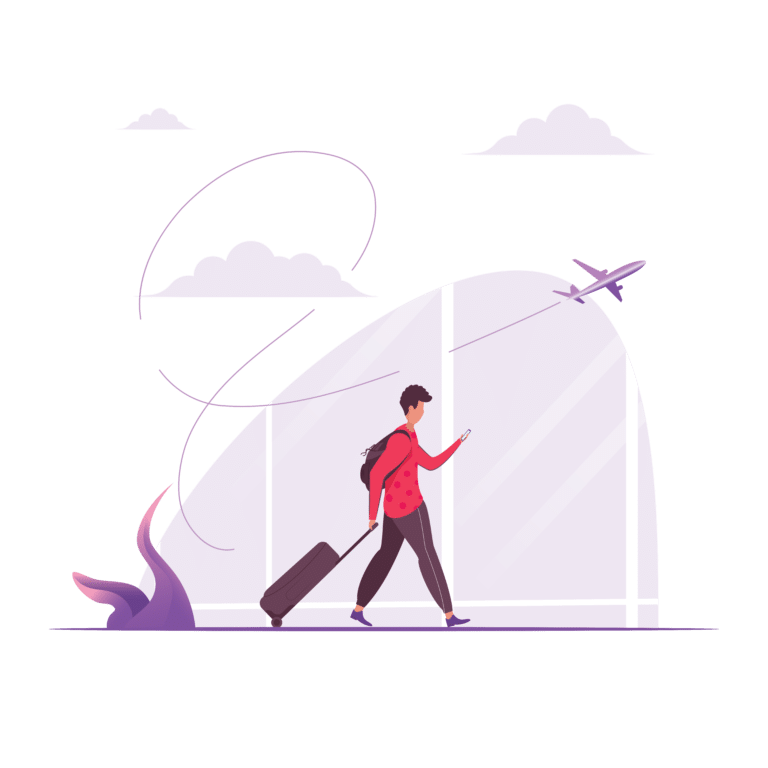 Hey there, jet setter. You may be a pro at picking the perfect destination for your next adventure, but what about easily navigating the ins and outs of air travel with your hearing devices? We recommend reviewing this preflight briefing of tips to ensure that you and your trusty traveling device companions have a safe and enjoyable trip. 
Pack Your Device Accessories—Make space in your suitcase for everything your devices need to work their best. A charging station, charging cable, dryer/dehumidifier, cleaning kit, extra batteries, domes and wax guards are all must-haves for keeping devices happy while you're away from home.   
Wear Your Devices Through Security—Taking devices in and out can be a hassle, so go ahead and leave them in. Just let the security agent know you're wearing hearing devices before stepping through the metal detector.   
 
Connect to the Airport's Hearing Loop—To help hearing device users hear announcements more clearly, many airports have induction loop systems, which produce a wireless signal that devices with telecoils can pick up. Remember to switch your hearing devices to the "T" setting, and you'll be good to go. 
 
Wear Your Devices During the Flight—When you hear the flight attendant say, "Please turn off all electronic devices and stow them in your seat pocket," you don't have to! This rule doesn't apply to hearing devices. While it can be tempting to take a vacation from your devices while on board the aircraft, they make it easier for you to interact with flight staff, chat with your seatmates and hear the captain. In-flight announcements can be difficult to hear even while wearing devices, so let the flight staff know that you have hearing loss and ask them to come directly to you to relay any critical information face to face. 
Another way to make traveling less turbulent? Get your hearing devices in tip-top shape by taking them in for a clean-and-check from our friendly team. Call us at (415) 362-2901 to schedule your appointment today!