It seems that every day brings new information about COVID-19 and its potential complications to the human body. Once considered primarily a respiratory virus that could affect the nose, throat and lungs, there is new evidence that indicates the coronavirus may be able to infect the ears, as well as the mastoid bone of the skull.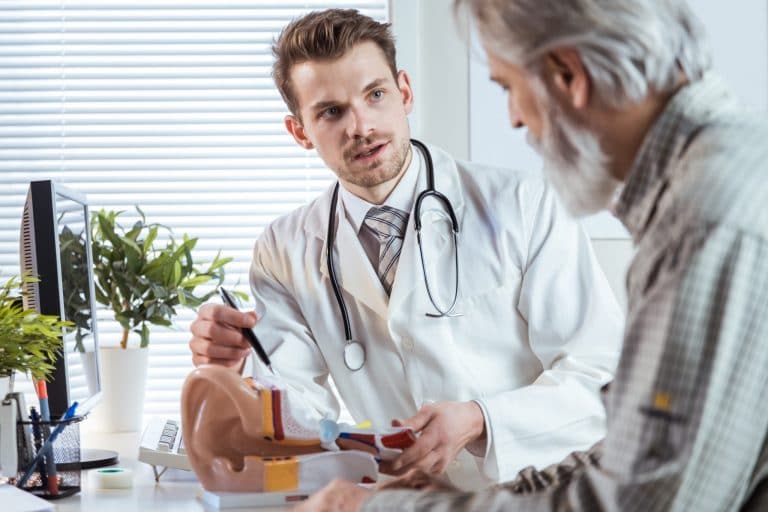 Researchers from Johns Hopkins School of Medicine conducted a very small study involving three patients who had died from COVID-19. Two of the three patients tested positive for the virus in the middle ear or mastoid. The results, published in JAMA Otolaryngology-Head & Neck Surgery, found that one of the victims had high viral loads in the right middle ear, while the other had high loads in the left and right middle ear, as well as the space behind both ears.
Earlier studies have found an association between coronavirus and deterioration of cochlear hair cell function, resulting in otalgia, tinnitus and acute otitis media, an ear infection involving the area behind the eardrum. The patients in one study were all asymptomatic, but after recovering from the infection, they experienced a decline in hearing ability.
These results have far-reaching implications. The research team recommends that physicians screen patients for COVID-19 in the ear prior to performing middle ear procedures. Surgeons risk exposure when handling equipment that may have been infected with the virus unless they swab the ears of their patients first.
With high infection rates and a continuing surge in coronavirus cases nationwide, patients might be tempted to avoid hospitals and clinics altogether. But experts advise they do not delay ear, nose and throat checkups, even during this time of uncertainty. Even without displaying any outward symptoms, COVID-19 could be present, and an ENT examination might uncover signs of the virus that would otherwise go undetected. This would help slow the spread of the disease and could potentially lead to life-saving treatment.
For those who have had COVID-19, we recommend a hearing evaluation when they are no longer symptomatic or contagious. This way any changes in hearing ability can be caught and treated early. To schedule a hearing evaluation call