With approximately one out of every five people suffering from hearing loss in San Rafael, it's "natural" to look for a way to improve your hearing. Many people view essential oils as a breakthrough treatment for practically every ailment under the sun, but there is no evidence to prove they're an effective solution for any medical condition—including hearing loss.
Essential Oils Have Been Around for Centuries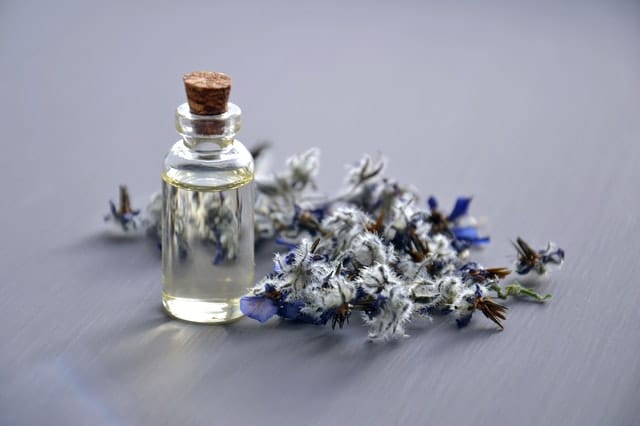 Essential oils are concentrated liquids extracted from a variety of plants, often herbs and fruit. There are literally hundreds of different fragrances that can be distilled; some of the more popular ones include peppermint, lavender, tea tree oil, cedarwood, lemon and eucalyptus. Oils can be distilled from the leaves, flowers, roots, seeds, bark, berries and needles of different plants and trees.
The use of essential oils is hardly new. They have been used in folk medicine applications for centuries, with records dating back to the 12th century. They have come into vogue again in recent years thanks to the popularity of aromatherapy, a form of alternative medicine that claims to promote positive well-being. Users diffuse the oils, burn them or rub them into their skin. Many have taken these health claims a step further and believe that essential oils can provide a wide range of health benefits for ailments of all kinds. They are used to:
Boost energy
Relieve stress
Help digestion
Reduce anxiety
Improve mood
Fight infection
Treat headaches, nausea and certain skin conditions
Those claims extend to hearing and balance issues, as well. Specific assertions include the following:
Cajeput oil, geranium oil, lavender oil and tea tree oil can help sensorineural hearing loss
Helichrysum oil helps both conductive and sensorineural hearing loss 
Heavy on Hype, Light on Evidence
Because the FDA does not regulate essential oils, many wild claims have sprung up. Unfortunately, not a single one has been substantiated. Essential oils are basically harmless when used as directed, but there is the potential for harm in some cases. Improper use can cause skin irritation or other allergic reactions. They should never be taken by mouth, as ingestion can cause a burning sensation or inflammation. In children, this could prove toxic.
The above claims regarding sensorineural and conductive hearing loss are groundless. Sadly, they are no more effective in treating other hearing and balance issues.
Allegedly, cypress oil, ginseng oil, helichrysum oil, juniper oil, lavender oil, lilies oil, olive oil, onion oil, petitgrain oil, rehmannia oil and spotted orchis oil, can all "cure" tinnitus. Your San Francisco hearing specialist is quick to point out that tinnitus is currently irreversible.
Vertigo sufferers are urged to try basil oil, bergamot oil, bitter orange oil (neroli), CBD oil, clary sage oil, cypress oil, geranium oil, ginger oil, lavender oil, lemon balm oil, peppermint oil, rose oil, rosemary oil, tangerine oil or thyme oil to prevent the sensation of a spinning room. These are ineffective.
Even those with ear infections are said to benefit from lavender oil, olive oil, tea tree oil, oregano oil, basil oil, thyme oil, bishop's weed oil, peppermint oil, mustard oil and a mixture of sesame and castor oil. None of these will work, and because most ear infections affect children, use of essential oils in these patients is definitely not recommended.
Instead of turning to alternative medicine to treat a hearing or balance issue, your best bet is to rely on a health professional in San Rafael. Medical school, it turns out, is far more reliable than  centuries of folklore.